Construction tools since 1890
Alfred Kratz, founder and managing director of the company Alfred Kratz Kunststoffprodukte GmbH, comes from the family business "Alfred Kratz & Söhne GmbH" from Remscheid, which was founded in 1890. After the fall of the Berlin Wall and reunification in 1989, Alfred Kratz decided to take over a mining building in Trusetal (Thuringia) and found the company Alfred Kratz Kunststoffprodukte GmbH in 1993. The new company remained true to the manufacture of construction tools, but specialized in the production of plastic injection molded items for international wholesalers and tool manufacturers.
The company "Alfred Kratz & Söhne GmbH" continues to produce at the location in Remscheid and is also continued in family hands by Manfred Kratz and his son Maximilian.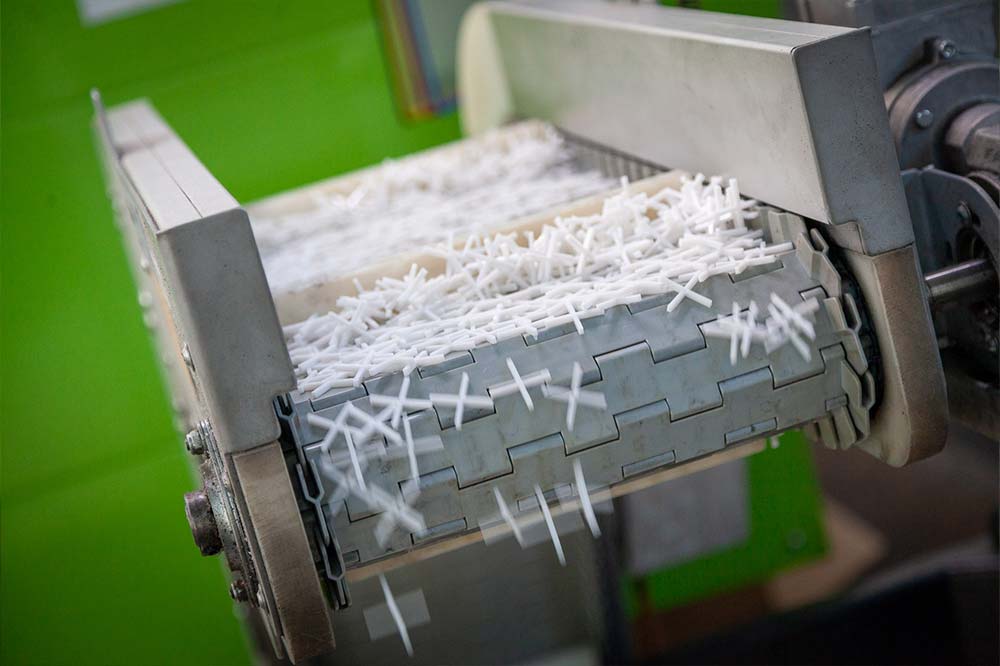 Tile crosses and plastic tools
Over the years, the production of tile crosses has been expanded to other plastic products (2-component tool handles, spatulas, plastic trowels, etc.) through investments in production and storage facilities as well as new machines and technology.
Individual and flexible
When it comes to construction tools in particular, users associate quality with a brand. We therefore attach great importance to customizable products that fit perfectly into a brand range. Depending on the product, there are different customization options. From customer-specific packaging and printing, article color and customer logo to products developed entirely according to customer requirements. We make sure that you get the item you want.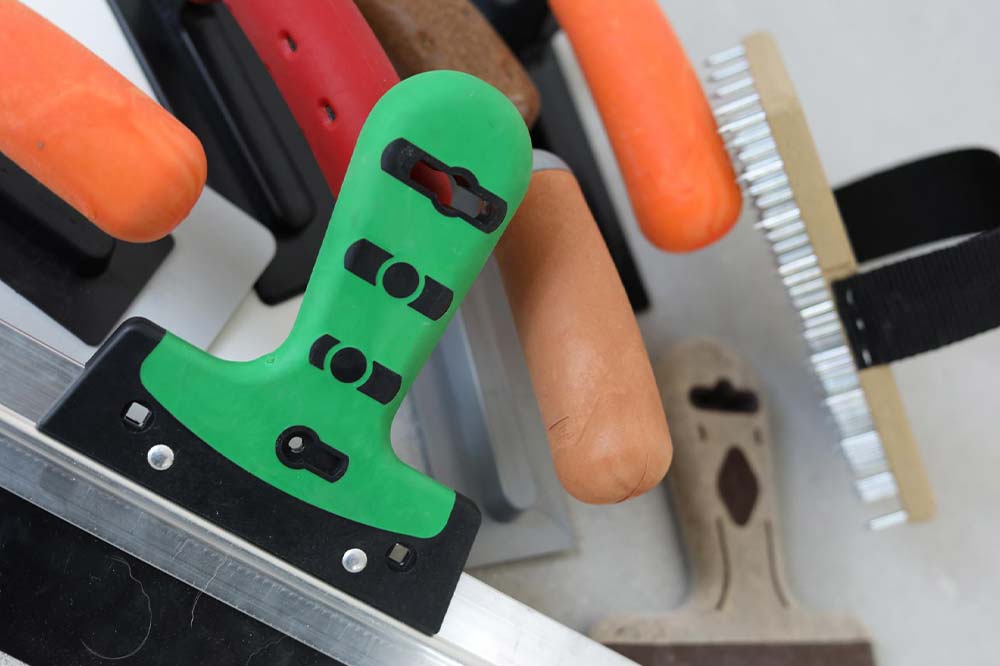 future-oriented
Company founder Alfred Kratz can look back on more than 25 years of steady growth. After studying industrial engineering, his son Lennart Kratz has also been working for the company since 2015. As a solid family business with around 20 employees, our values are carried on. This includes a respectful and informal working environment, continuous expansion of knowledge and a sustainable and crisis-proof company structure.
Would you like to accompany us on this path and become part of our team – then contact us:
Quality - Made in Germany
Since 1993 we have been an innovative and reliable manufacturer of injection molded products for the construction industry. Your benefit is our experience.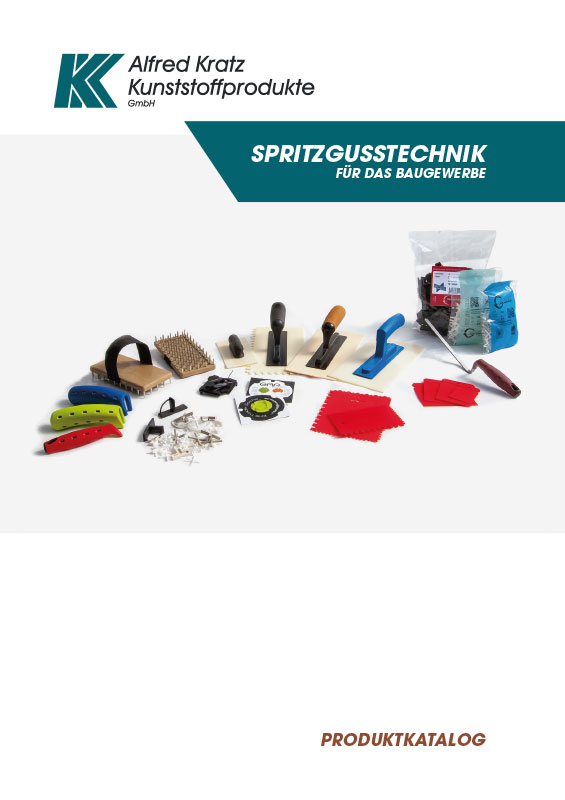 Product catalogue
downloadable in PDF format
Here you can download our catalogue in english and german language: