We transfer your ideas in a concept suitable for injection moulding
We support you in designing and developing your plastic elements, assemblies or complete plastic products.
In doing so, we think through your product from the point of view of injection molding production and contribute valuable ideas for highly efficient and economical end products.
From the idea through to the finished produc
t

We support you in:
planning and conception
Together we will discuss your project or your product under the following aspects:
Product design – shape, color, imprints, embossing etc.

Material / type of plastics to be used

Production steps in coordination with our machinery

expected purchase quantity

production

production time

packaging and delivery
cost calculation
You will receive an offer from us for the development, production and delivery costs.
digital draft
Our designers develop a 3D model of your product, which forms the basis for tool manufacture. Through various simulations on this model, possible problems in the injection molding process can already be identified and avoided.
Prototyping
On request, we can create a prototype of your product for you. This is dimensionally identical to your desired end product, so that you can test the shape and fit in advance.
Manufacturing of injection molds
Together with our partners, we manufacture the molds and tools for the necessary production steps. The test and sampling then takes place in our factory.
production
After your approval, series production begins with regular quality checks at our factory in Brotterode-Trusetal.
Delivery
After completion and a final quality check, you will receive your product in accordance with the agreed delivery conditions.
Plastics / Material / Substances
We also process the following plastics and materials in combination in one product.
HDPE oder PE-HD (High Density Polyethylen)
This thermoplastic polymer has a particularly high density. This material has special properties:
High toughness and rigidity

Resistant - also to cracks/tension

Good temperature resistance

Physiologically harmless

Up to 100% recyclable
PP copo, PP homo (Polypropylen)
Polypropylene is an easy-to-process plastic (also known as engineering plastic or thermoplastic) with the following properties:
Higher rigidity and hardness than polyethylene
Becomes brittle when cold
Service temperature from 0°C to +100°C
ABS (Acrylnitril-Butadien-Styrol)
Acrylonitrile butadiene styrene copolymers are thermoplastic terpolymers with the following properties:
High impact strength and high toughness

Relatively hard and stiff

High temperature resistance

Very easy to recycle
PS (Polystyrol)
Polystyrene is a low-cost, transparent (also white when foamed) thermoplastic with the following properties: 
Resistant to alkalis and mineral acids
Not resistant to petrol and ketone
UV sensitive
High rigidity
Medium hardness
Low impact resistance
Service temperature between -10°C and + 80°C
TPE (Thermoplastische Elastomere)
Thermoplastic elastomers are dimensionally stable at room temperature, but are malleable when heat is applied. TPE is particularly suitable for injection molding production. At room temperature, elastomers can be deformed by tension and pressure - but then return to their original shape. TPE can be up to 100% biodegradable or recycled.
PA 6 (Polyamid 6)
Polyamide 6 (also Perlon) is a thermoplastic material. These plastics are particularly suitable for injection molding and have other properties:
High strength at room temperature
Particularly abrasion and tear resistant
water resistant
Fast drying
carbon fiber
Carbon fibers are high-tech plastics with extreme strength and rigidity at a particularly low weight. However, carbon fiber is relatively expensive due to the production.
natural fibers - compounds und granulats
Natural fibers from cork, leather, wood and flax can be used in our products in combination with plastics.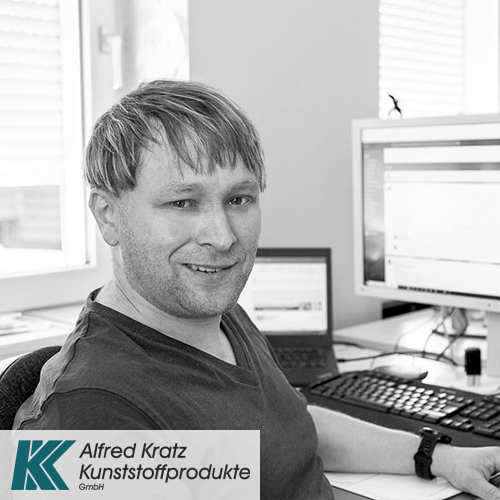 Robert Engel
Product management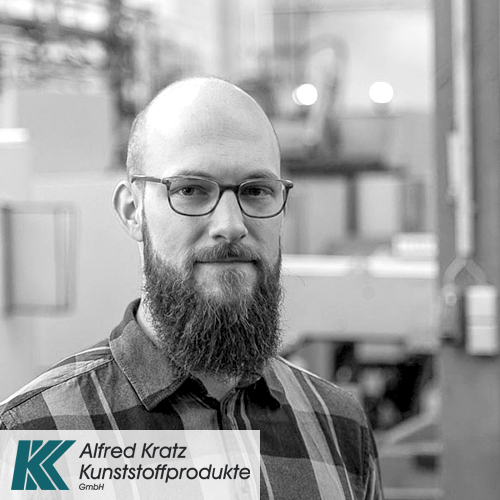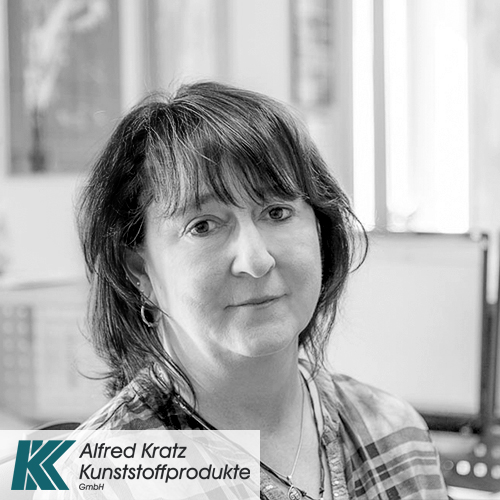 Eveline Nitschke
Customer management
Quality - Made in Germany
Since 1993 we have been an innovative and reliable manufacturer of injection molded products for the construction industry. Your benefit is our experience.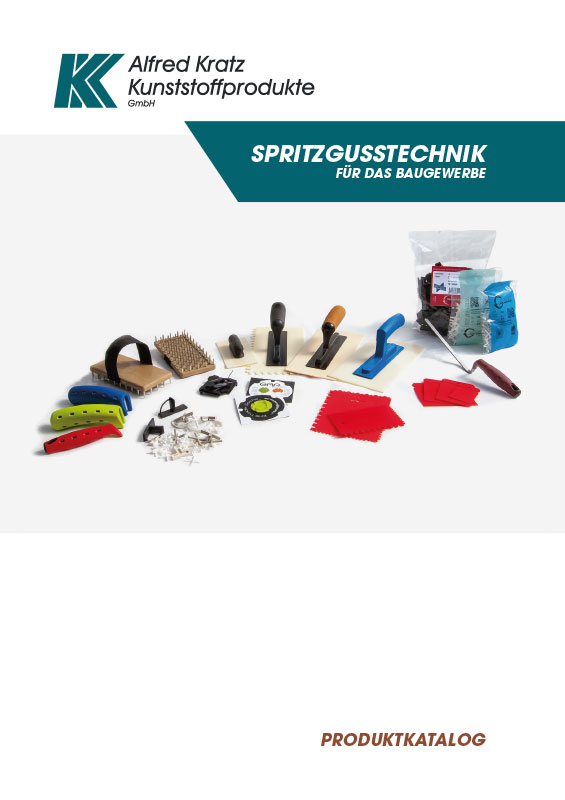 Product catalogue
downloadable in PDF format
Here you can download our catalogue in english and german language: